Personal
Name: Jasper Price
Home Planet: Lilac
Appearance: Young Boyish featrues
Identity Marks: Side of face disfiugured
Age: 17
Height & Weight: 5'7 68kgs
Personality: Cheerful joker even in the heat of battle
Brief History: Jasper came from a wealthy family
Who were original from the core world Ariel But they were forced to move
When Jaspers father a doctor was accused of poisoning the patience
They escaped the planet before things got too bad
They made new lives changing their names becoming completely different people on Lilac were Felix was born and he was happy.
Jaspers Father believed that even though they now lived in Lilac that they were still a successful and sophisticated family
and had the right to weld a sword
Over time Jasper Mastered this weapon making him an extremely dangerous Person if he can get close enough.
Jasper never found interest in his school work and was referred to as the class clown seen most of the time with his video camera
One day the he and the other kids were made to stay after school reavers had been sighted on the outskirts of town
He returned home from School to find his family killed by the Revars.
Jasper being trained in the art of swordsmanship repaid the favour with out mercy killing every last one
but coming out of it with bad wounds to the side of his face
Jasper went on to become a mercenary travelling the verse He began learning new things honing in on his skills
including Becoming a Pilot and extremlty good Sniper
he did small jobs here and there Leaving a pile of dead bodies in his wake
Now Jasper is hoping to join a crew
Main Skills: Swordsmanship , Pilot , Sniper , Joker
Optional Information
Personal Item: Video Camera
Baseball Bat
Own Weapon: Fathers Swords
high Powerwed Sniper Rife
General Skills: Annoying the Crap out of people , swordsmanship , sniper , hand to hand combat
Needed Information
General
Real Name/Nationality: Zane / New Zealand
Do you agree to the rules of this site: yup
Do you agree to the M-15 Rating of the site: yus
Role Playing Experience: Do Larp
Role Play Example:
http://www.nzlarps.org/
Are you a member of any of the Linked sites: no
Avatar: Random guy
and Craig Olejnik as Royce Clayton/The Torn Prince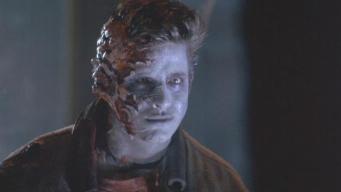 Refugee





Number of posts

: 3


Age

: 25


Registration date :

2010-07-02



Looks good mate but we have moved site, If you want your welcome to sign up there and we can get going.

_________________
Admin





Number of posts

: 135


Age

: 34


Location

: Nightfall's bridge


Registration date :

2008-07-18



yeah really keen whats the link to the new site
Refugee





Number of posts

: 3


Age

: 25


Registration date :

2010-07-02




---
Permissions in this forum:
You
cannot
reply to topics in this forum