Needed Information
Personal
Name:
Nolan 'Nol' Law
Home Planet:
Whitefall
Appearance:
Brown short hair, white skin, blue eyes and medium Build. Nol is seen wearing Brown trousers along with a white long sleeve shirt and a long brown trench coat. He also wears a brown wide brim hat when not on his ship.
Identity Marks:
A scar on his hip from a bullet in the Unification Wars
Age:
45 years old
Height & Weight:
181cm 80 kilos
Personality:
Nol is a harden Vet and is haunted by some of the things that he has done and seen. He hides this under a sort of smart ass attitude that only his crew can see right through. He may seam a bad ass some times but the crew know that they can get his trust and respect by being just themselves.
Brief History:
Nol was born on the outer planet of Whitefall on a small ranch. He was brought up there and was one of three brothers being the youngest he wasn't entitled to the farm or any of the livestock unless his brothers all died. He didn't mind that though. He had other dreams like becoming the sheriff of the town. When the Unification War came around Nol was smuggled in by his brothers and they were trained and fought side by side in a unit called Hells Dragon's.
The Hell's Dragon's were one of the forces pinned down outside of New Kasmir by Alliance troops and Nol lost his oldest brother to a Alliance Sharp shooter. In the Siege of Du-Khang Nol meet up with a young woman called Katylinn. The Battle of Serenity Valley was a turning point in Nol's life. His new friend Mal was trapped by alliance all around and as the Independents strated to pull out. Nol took a ship a rushed to help his friend only to be shot down. He was captured and waited the rest of the war in a jail. Once the war was over he was let free but told that his last brother had been killed.
Nolan than decided to buy a ship and hire a crew. Then they could go around and do odds and ends for anyone that was willing to pay. His friend Mal had the same idea and they together brought two separate Firefly ships. Nol called his Nightfall. He then proceeded to hire a crew ....
2510 - The Siege of Du-Khang
2511 - The Battle of Serenity Valley
Main Skills
Piloting Firefly class Transports
Optional InformationPersonal Item:
Motorcycle
Own Weapon:
Winchester Engraved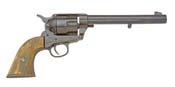 USA M1873 "CAVALRY" PISTOL
General Skills:
Being a soldier Nol knows how to shot a gun and hit his target he also knows how to fight hand to hand but prefers the gun approach.
Needed Information
General
Real Name/Nationality:
Dave / Australia
Do you agree to the rules of this site:
Yes
Do you agree to the M-15 Rating of the site:
Yes
Role Playing Experience:
Come On ......

Role Play Example:
Yeah Right
Are you a member of any of the Linked sites:
Yes
Avatar:
Ben Browder

Last edited by Nolan Law on Wed Jun 10, 2009 10:40 pm; edited 3 times in total
Admin





Number of posts

: 135


Age

: 34


Location

: Nightfall's bridge


Registration date :

2008-07-18



Its Ben Browder not Ben Baldwin you tool

Admin





Number of posts

: 135


Age

: 34


Location

: Nightfall's bridge


Registration date :

2008-07-18



Finished and as I'm admin Approved as well. Lol
Admin





Number of posts

: 135


Age

: 34


Location

: Nightfall's bridge


Registration date :

2008-07-18




---
Permissions in this forum:
You
cannot
reply to topics in this forum